Personalize our catalogs and flyers with your logo, contact information and more. Add them to your website, emails, marketing materials, proposals or post them to your social media sites. Please read our Community Guidelines and do not use logos and copyrighted material that do not belong to you.
Flyers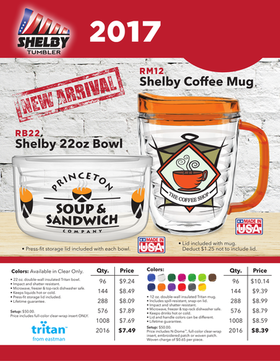 4 Pages
2017 Shelby Tumbler Flyer
2017 Shelby Tumbler Flyer featuring line of USA-Made tumblers with various decoration methods. Choose from 4 different sizes and 3 different decoration methods. All items are lifetime guaranteed, double-wall insulated and made of clear Tritan material.
Customize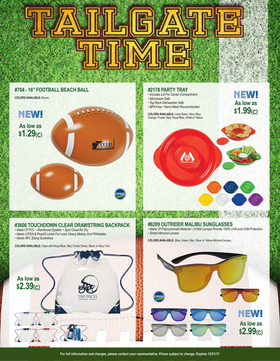 3 Pages
2017 Tailgate Time
It's Tailgate Season! Get your brand out there with these promotional product favorites!
Customize
4 Pages
2017 Teacher Appreciation
Show your appreciation with many items!
Customize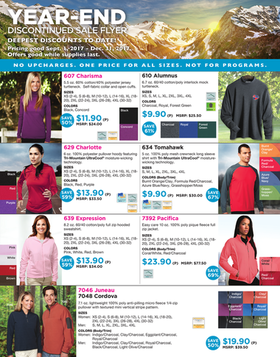 4 Pages
2017 Year-End Sale Flyer 1/2
Tri-Mountain 2017 Year-End Discontinued Sale Flyer 1/2
Customize