Personalize our catalogs and flyers with your logo, contact information and more. Add them to your website, emails, marketing materials, proposals or post them to your social media sites. Please read our Community Guidelines and do not use logos and copyrighted material that do not belong to you.
Flyers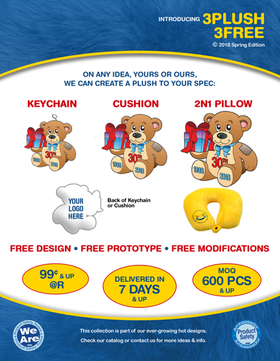 4 Pages
3PLUSH 3FREE
Custom plush includes three different plush categories: custom keychain, trendy cushion, and convertible toy-pillow. You will enjoy free design, free prototype, and free modifications. The price starts under $1. The delivery could be as soon as 7 days.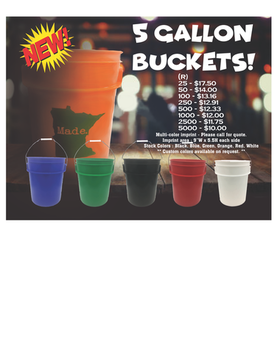 5 Gallon Bucket
You can't go wrong with this 5 gallon heavy duty bucket with metal handle. This item is great for storing and transporting solids, liquids, food, sports balls. Comes 6 different colors and has an optional lid available, custom colors available as well.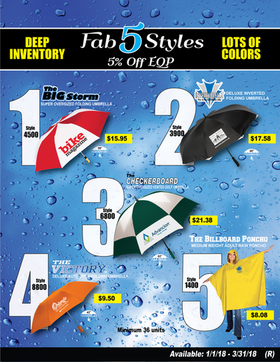 5% off EQP on top 5 Styles of 2017 for 1st qtr 2018
Get 5% off EQP on Storm Duds top 5 styles of 2017! The FAB FIVE!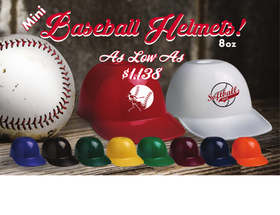 8oz Mini Baseball Helmets
8oz mini baseball helmets. Great for ice cream, snacks, and popcorn. 1-2 color imprints available. Helmet Colors, white, red, blue, black, green, orange, gold, navy, maroon, purple.