Personalize our catalogs and flyers with your logo, contact information and more. Add them to your website, emails, marketing materials, proposals or post them to your social media sites. Please read our Community Guidelines and do not use logos and copyrighted material that do not belong to you.
Flyers
16oz Shelby Tumbler Special Flyer
EQP Special on the popular 16oz. Shelby Tumbler until the end of 2017. Features include spill-resistant, snap-on lid and straw, impact and shatter resistant, microwave, freezer and top-rack dishwasher safe, keeps drinks hot or cold and lifetime guarantee.
Customize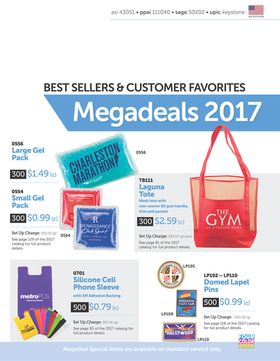 4 Pages
2017 Bestsellers Megadeal (US Edition can be customized)
2017 Best Sellers and Favorites, pricing valid through 12/29/2017!
Customize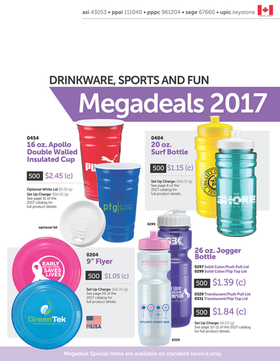 4 Pages
2017 Canadian Drinkware, Sports and Fun Megadeals
2017 Drinkware, Sports and Fun! Canadian pricing FOB Ontario, Pricing valid through 12/29/2017
Customize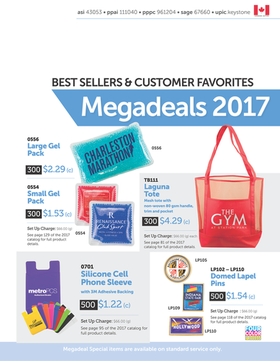 4 Pages
2017 Canadian Favorites and Best Sellers Megadeals
2017 Best Sellers and Favorites! Canadian pricing FOB Ontario, Pricing valid through 12/29/2017
Customize