Personalize our catalogs and flyers with your logo, contact information and more. Add them to your website, emails, marketing materials, proposals or post them to your social media sites. Please read our Community Guidelines and do not use logos and copyrighted material that do not belong to you.
Flyers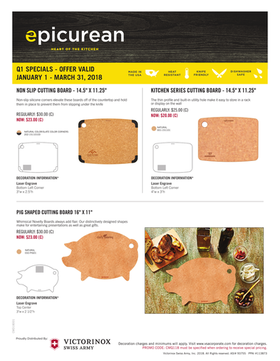 2018 First Quarter Epicurean Specials
Check out our special prices on select Epicurean cutting boards!
2 Pages
2018 First Quarter Specials
Check out our new special prices on select Victorinox and Wenger items!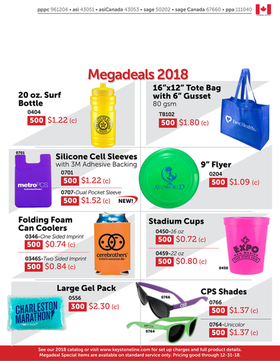 4 Pages
2018 Megadeal Sale End User Friendly
2018 Megadeal Sale featuring assorted top selling products.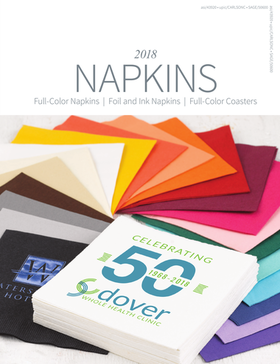 4 Pages
2018 NAPKINS AND COASTERS
Easy and functional, napkins can be printed in full color with a company logo and text. Sometimes it's the simplest advertising that is the most powerful. For your client's next social gathering, event, party, or meeting, don't forget the napkins. (R)