Personalize our catalogs and flyers with your logo, contact information and more. Add them to your website, emails, marketing materials, proposals or post them to your social media sites. Please read our Community Guidelines and do not use logos and copyrighted material that do not belong to you.
Flyers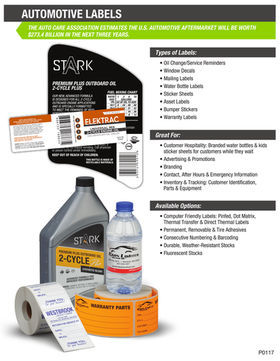 Automotive Labels
The Automotive industry uses labels and stickers every day. From oil change and service reminder decals, equipment identification labels, barcoded labels for inventory and tracking as well as water bottle labels to support branding while customers wait.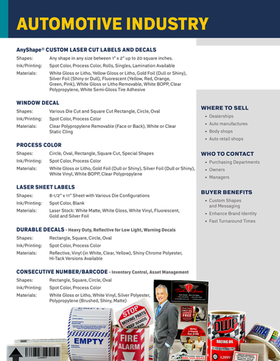 Automotive Labels Vertical Market
Labels are used everywhere in the automotive and trucking industry – from manufacturing and distribution to sales and service.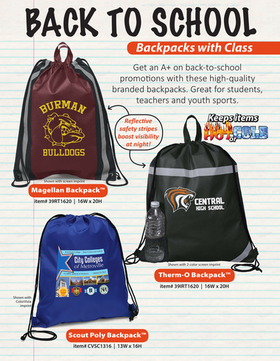 Back to School
Backpacks with Class. Get an A+ on these back-to-school promotions with these high-quality branded backpacks. Great for students, teachers and youth sports.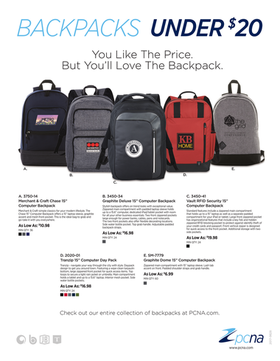 Backpacks Under $20
You Like The Price. But You'll Love The Backpack.