Personalize our catalogs and flyers with your logo, contact information and more. Add them to your website, emails, marketing materials, proposals or post them to your social media sites. Please read our Community Guidelines and do not use logos and copyrighted material that do not belong to you.
Catalogs
Flyers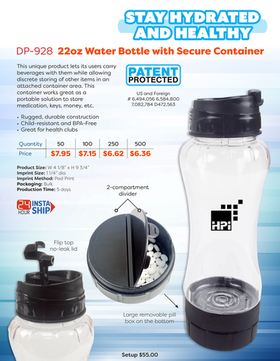 Stay Hydrated and Healthy
This unique product lets its users carry beverages with them while also allowing them to store a variety of other items in an attached container area. This container is great to store medication, keys, money, etc..
Stay Warm in Winter Knits and Accessories
Prepare for winter with knit hats and accessories from top brands including Adidas, Bayside, Dri Duck, Kati, Sportsman and Yupoong. Plus, check out three new Puma styles that will get you ready for school and sports alike!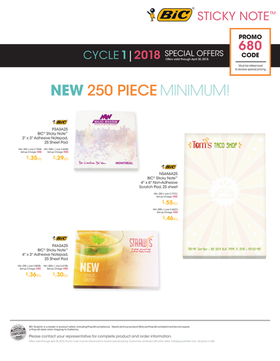 2 Pages
Sticky Notes and Magnets
Great office and school product ideas! Sticky Notes NEW min piece quantities of 250. FREE setups and great values on magnets.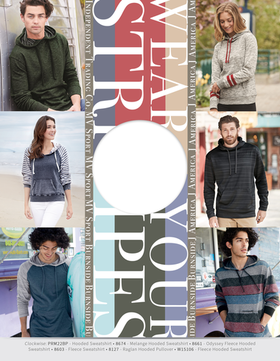 STRIPED HOODED FLEECE
Stripes to keep you warm in the cold.