Personalize our catalogs and flyers with your logo, contact information and more. Add them to your website, emails, marketing materials, proposals or post them to your social media sites. Please read our Community Guidelines and do not use logos and copyrighted material that do not belong to you.
Catalogs
Timberwolf Products 2017
Timberwolf Products provides custom imprinting on a variety of American made plastic products. Items included Stadium cups, Stein mugs, Megaphones, Frisbees, Beer buckets, Insulated Medical Mugs.
Customize
Tingley Rubber 2017
Tingley's 2017 high visibility and protective apparel catalog for co-branding.
Customize
Tools, Lights and Key Tags 2017
2017 Hit Promotional Products - Tools, Lights and Key Tags: Featuring the latest trends in key tags, lights, and tools for the promotional products industry.
Customize
TradeNet Best Sellers 2017
Your Message Your Way by TradeNet 2017 Quality printed promotional products. Only supplier of Slinky-brand Adhesive Notes. Fully customizable calendars, magnets, scratch pads, labels and more. All Made in USA. Four-color processing at one-color price.
Customize
Flyers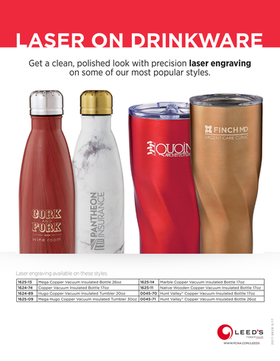 Laser On Drinkware
Get a clean, polished look with precision laser engraving on some of our most popular styles.
Customize
2 Pages
LAT Apparel's Ladies Curvy Collection
LAT Apparel is supplying the solution to 67% of American women wearing sizes 14+. As the FIRST and ONLY to offer specifically tailored curvy apparel to the blank imprintables industry, LAT is the FIT solution!
Customize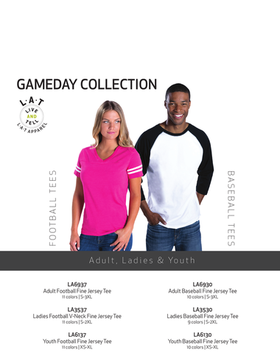 LAT Gameday Fine Jersey Tees
LAT Gameday Collection. Football & Baseball fine jersey tees.
Customize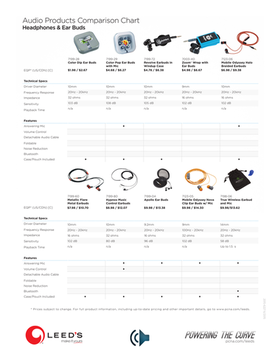 4 Pages
Leed's Audio Comparison Chart Part 1
This tool will help you compare the various features of Leed's headphones & earbuds.
Customize