Personalize our catalogs and flyers with your logo, contact information and more. Add them to your website, emails, marketing materials, proposals or post them to your social media sites. Please read our Community Guidelines and do not use logos and copyrighted material that do not belong to you.
Catalogs
Ariel New Products 2018
Introducing our New Products Catalog for 2018. Inside, you'll find more than 80 products from drinkware to stress relievers. You'll also see products in our newest categories of Sports & Fitness, Outdoors & Leisure & Games – items perfect for everyone!
Astor Chocolate 2017
2017 catalog, unbranded catalog.
Augusta Sportswear 2017
Broad assortment of team apparel, fanwear sidelines, aprons, totes and bags for Adults, Ladies, Boys and Girls.
Augusta Sportswear Baseball
Flyers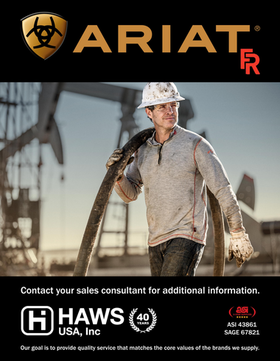 Ariat FR
Ariat FR Clothing by Haws USA, Inc. - Embroidery Available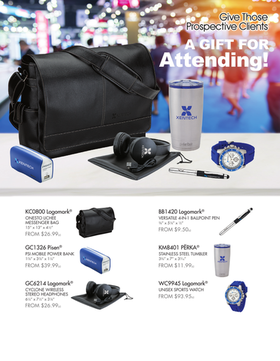 Attendee Gifts
Ideal selection of attendee gifts, perfect for this Events season. Messenger bag, Power Bank, Wireless Headphones, 4-in-1 Pen, Steel Tumbler, Unisex Sports Watch.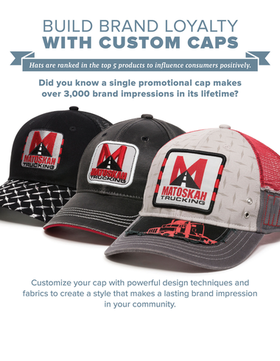 Automotive Industry Business Development Kit Flyer
Use this flyer to help customers understand the value of custom branded headwear.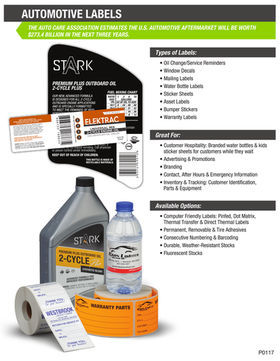 Automotive Labels
The Automotive industry uses labels and stickers every day. From oil change and service reminder decals, equipment identification labels, barcoded labels for inventory and tracking as well as water bottle labels to support branding while customers wait.