Personalize our catalogs and flyers with your logo, contact information and more. Add them to your website, emails, marketing materials, proposals or post them to your social media sites. Please read our Community Guidelines and do not use logos and copyrighted material that do not belong to you.
Catalogs
Sanford B2B 2017
Global leader in writing instruments including Sharpie® markers, highlighters, pens; Paper Mate® pens; Ink Joy® pens; uni-ball® pens; & Expo® dry erase markers.
School Selling Report 2017
Get to know the ABCs of selling to schools, teams and their biggest fans with this newest guide.
Scrub Authority 2018
Scrub Authority 2018 Catalog. Scrub Authority has the latest styles and greatest selection of medical scrubs and nursing uniforms.
Flyers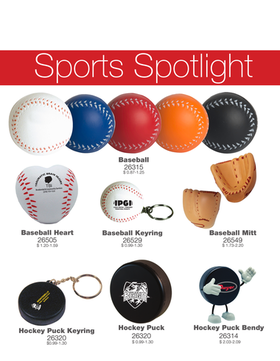 4 Pages
Sportsflyer
A collection of sports stress toys and pens, a wide variety of sports represented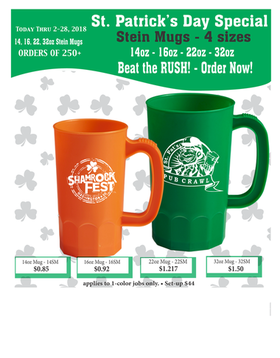 St. Patrick's Day Stein Mug Special
St. Patrick's Day Stein Mug Special. Beat the rush! EQP on 14oz, 16oz, 22oz, and 32oz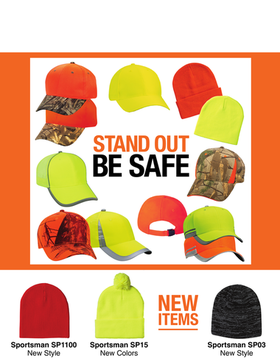 Stand Out in High-Visibility Hats
Stay safe by wearing high-visibility caps from the top brands in the industry: Bayside, Dri Duck, Kati, Outdoor Cap, Sportsman and more! In addition to safety yellow, neon orange and blaze, you'll find a variety of coordinating licensed camo accents.
Stay Warm in Winter Knits and Accessories
Prepare for winter with knit hats and accessories from top brands including Adidas, Bayside, Dri Duck, Kati, Sportsman and Yupoong. Plus, check out three new Puma styles that will get you ready for school and sports alike!