Personalize our catalogs and flyers with your logo, contact information and more. Add them to your website, emails, marketing materials, proposals or post them to your social media sites. Please read our Community Guidelines and do not use logos and copyrighted material that do not belong to you.
Catalogs
PWS 2017
Trusted source for large selection reusable bags, paper bags, plastic bags and retail packaging accessories.
Rabbit Skins 2017
For the last 35 years, Rabbit Skins has served as the industry standard for high-quality children's clothing.
Raining Rose 2018
Raining Rose offers a wide variety of promotional body care items, including custom lip balm, lotion, hand sanitizer, and sunscreen. Options range from all natural formulas to broad spectrum protection and are the ideal way to keep customers top of mind.
Reciprocity Road 2016/2017
Flyers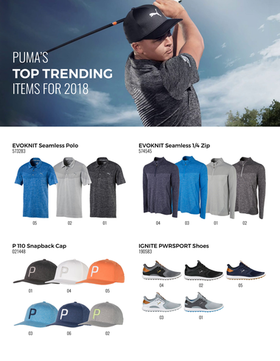 2 Pages
Puma's Top Trending Apparel
Puma's top trending apparel for the New Year.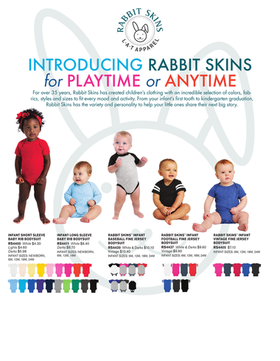 Rabbit Skins Infant Apparel
These bodysuits feature lap shoulders to make it easier for the many times a day that parents have to change baby's outfit.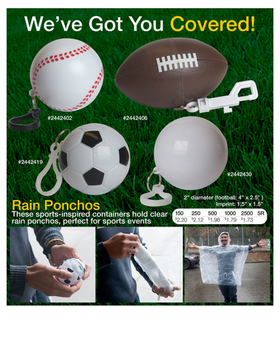 RainPonchoFlyers
Sports-themed keychains that contain a clear rain poncho. Perfect for outside sporting events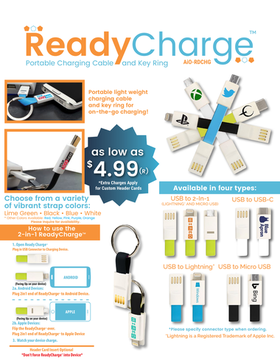 ReadyCharge
•Portable light weight charging cable and key ring for on-the-go charging! •Available in four types - USB to Lightning, USB to Micro-USB, USB to USB-C, and USB to 2in1 (Lightning & Micro USB) •Apple and Lightning are Registered Trademarks of Apple Inc.