Personalize our catalogs and flyers with your logo, contact information and more. Add them to your website, emails, marketing materials, proposals or post them to your social media sites. Please read our Community Guidelines and do not use logos and copyrighted material that do not belong to you.
Catalogs
PCNA Tradeshow US
PCNA Tradeshow US
PENSLINE 2017
2017 Writing instrument catalog. Over200 styles. Plastic Pens, Metal Pens, Highlighters, Stylus Pens, Laser Engraved Pens.
Pepco 2017
From the #1 Choice in Cheer and Spirit, our new 2017 catalog of sports promotions. Items include foam novelties, poms, cups, bottles, seat cushions, magnets, buttons, pennants, banners, megaphones, flags, yard signs, towels and a whole lot more.
Perry Ellis International 2018 Canada
Flyers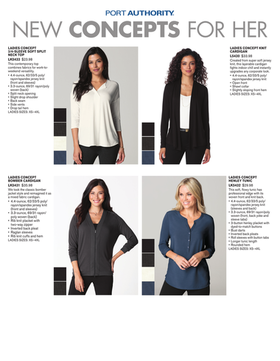 Port Authority Concepts
New concepts for her.
Port Authority Knit Blazers
Mix it up at the office or after work with this versatile, modern blazer. Designed for layering comfort, this easy-to-wear, deconstructed style can go from refined to casual and resist wrinkles all day long.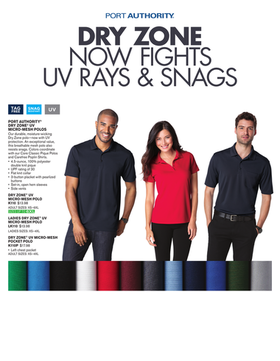 Port Authority Micro Mesh Polos
Our durable, moisture-wicking Dry Zone polo—now with UV protection. An exceptional value, this breathable mesh polo also resists snags.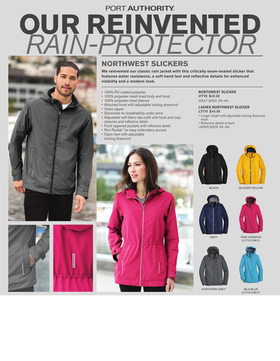 Port Authority Northwest Slicker
This seamed-sealed slicker has water resistance and is made of 100% PU-coded polyester. Attached hood, grommets under arms and self-fabric tab cuffs.