Personalize our catalogs and flyers with your logo, contact information and more. Add them to your website, emails, marketing materials, proposals or post them to your social media sites. Please read our Community Guidelines and do not use logos and copyrighted material that do not belong to you.
Catalogs
Airflyte Personalized Recognition Awards 2017
One of the largest selection of high quality recognition awards for corporations, schools and non-profit organizations. Featuring plaques, clocks, trophies, acrylic, art glass, crystal and glass awards. Complete decorating and fulfillment services.
All In One 2017
The All-In-One 2017 catalog features our full line of best-selling promo products - Write Line Pens with Easy-Glide Ink, USB Flash Drives, Tech, Brand Gear Bags and Drinkware, Fun & Functional, Paws for Life, Green Line, Fun & Functional, Made in the USA.
All-In-One Brandgear 2018
2018 BrandGear Collection Bags, Drinkware and Flip Flops
Allen ColorCraft 2018
Allen ColorCraft 2018 full line catalog including BlenderBottle, CamelBak, Dopper, EcoVessel, Offero and Takeya brands and glassware, stainless steel, active hydration and ceramics.
Flyers
2018 Top Seller Catalog is here!
Our New 2018 Top Sellers Catalog showcases 112 of the most popular items in our FlagSource Collection. Start your new year out right with New Products and New Lower Prices. Download or view a copy at flagsource.com under Resources tab today!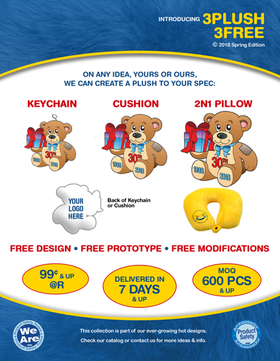 4 Pages
3PLUSH 3FREE
Custom plush includes three different plush categories: custom keychain, trendy cushion, and convertible toy-pillow. You will enjoy free design, free prototype, and free modifications. The price starts under $1. The delivery could be as soon as 7 days.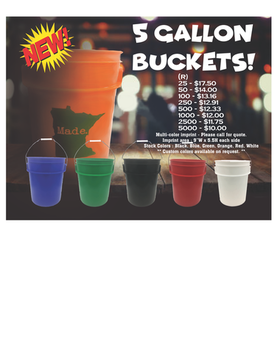 5 Gallon Bucket
You can't go wrong with this 5 gallon heavy duty bucket with metal handle. This item is great for storing and transporting solids, liquids, food, sports balls. Comes 6 different colors and has an optional lid available, custom colors available as well.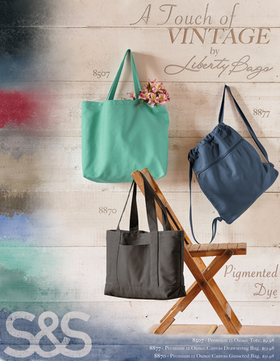 A Touch of Vintage Pigment
These simple bags come alive with the addition of Pigment Dye.