Personalize our catalogs and flyers with your logo, contact information and more. Add them to your website, emails, marketing materials, proposals or post them to your social media sites. Please read our Community Guidelines and do not use logos and copyrighted material that do not belong to you.
Catalogs
Admints & Zagabor 2017
2017 Full Line Catalog from Admints & Zagabor a division of Hit Promotional Products featuring mints, candies, food gifts, office accessories, custom packaging, and more!
Ads On Magnets 2018
We offer strong, unique, and functional magnets. From office magnets to tailgating items and automotive and industrial tools, we are confident that you\'ll find the right magnet for your project. We go beyond the everyday magnet.
Ahead Corporate 2018
AHEAD is the trusted headwear brand that consumers recognize and prefer for styling, great fit and creative ornamentation. Our assortment of golf accessories, commemorative items, travel pieces and leather goods are sure to inspire you with ideas for your next promotional campaign or event.
Flyers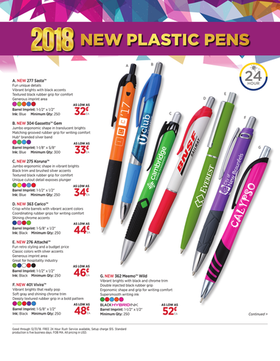 2 Pages
2018 New Plastic Pens
13 new plastic pens for 2018 in a range of styles and prices to suit everyone's brand and budget
2 Pages
2018 New Products
CPS Keystone presents its 2018 New Products.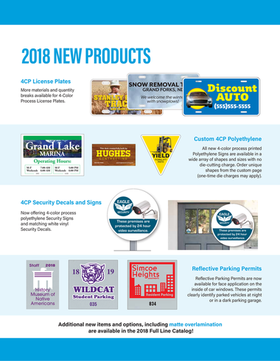 2018 New Products
New items mean more opportunities to increase your selling potential! Matte lamination is a new option available on hundreds of digitally printed decals. Featured new items include 4-color process polyethylene products like license plates and signs.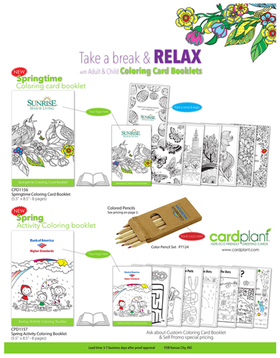 2 Pages
2018 Spring & Easter Coloring Card Booklet
Cardplant Spring & Easter Coloring Card Booklet features 8-pages of fun, relaxing and stress-free coloring images. Check out the children's version with great games and coloring activities. Coloring pencils are also available.