Personalize our catalogs and flyers with your logo, contact information and more. Add them to your website, emails, marketing materials, proposals or post them to your social media sites. Please read our Community Guidelines and do not use logos and copyrighted material that do not belong to you.
Catalogs
Flyers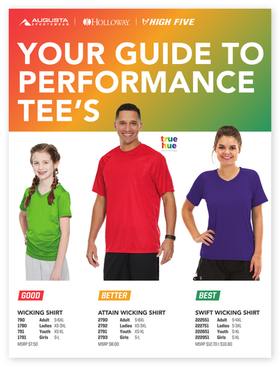 Your Guide To Performance Tees
Here is your guide to performance tees from Augusta Sportswear. Our family of brands have options to meet any need and budget.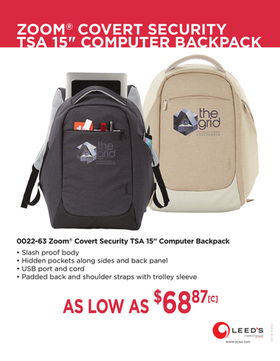 ZOOM® COVERT SECURITY TSA 15" COMPUTER BACKPACK CDN
ZOOM® COVERT SECURITY TSA 15" COMPUTER BACKPACK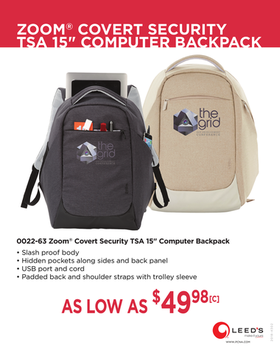 ZOOM® COVERT SECURITY TSA 15" COMPUTER BACKPACK US
ZOOM® COVERT SECURITY TSA 15" COMPUTER BACKPACK