Personalize our catalogs and flyers with your logo, contact information and more. Add them to your website, emails, marketing materials, proposals or post them to your social media sites. Please read our Community Guidelines and do not use logos and copyrighted material that do not belong to you.
Catalogs
Bebco 2017
Bebco is proud to claim 100% of the paper products are being produced in the USA. Bebco created many industry leading products that remain in the industry today like Adhesive Notes, Adhesive and Non-Adhesive Cubes, Scratch Pads, and Calendar Desk Pads.
Customize
Bel Promo Free Shipping On Decorated Apparel 2017
Free Shipping On Decorated Apparel. Low Minimums starting at 12pcs. Decorated in-house for faster production time.
Customize
BelPromo Breast Cancer Awareness, Oktoberfest Tailgating Essentials 2017
This catalog features item must-haves for Oktoberfest, Football/Tailgating & Breast Cancer Awareness.
Customize
Bentcil 2017
Bentcil invents unique promotional products and delivers award-winning customer service. We are BENT on serving you! Exclusive supplier of Smashlight flat flashlights, the original Inkbend bent pens and pencils, and super strong Gator Clips. Personalized Calendars, Made in USA chewing gum, and creative 3D personalized dimensional mail and packaging.
Customize
Flyers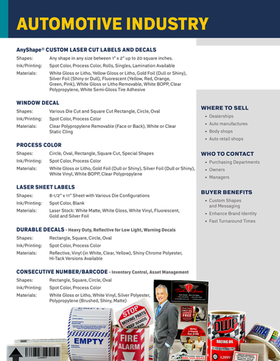 Automotive Labels Vertical Market
Labels are used everywhere in the automotive and trucking industry – from manufacturing and distribution to sales and service.
Customize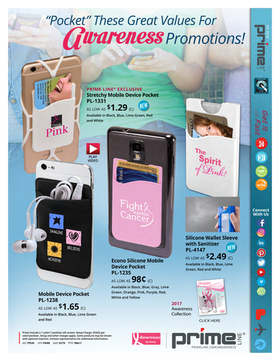 Awareness Promotions
"Pocket" these great values from Prime Line for Awareness promotions
Customize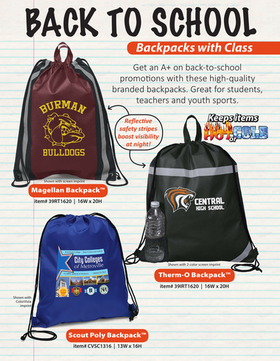 Back to School
Backpacks with Class. Get an A+ on these back-to-school promotions with these high-quality branded backpacks. Great for students, teachers and youth sports.
Customize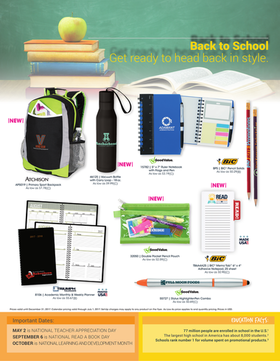 Back to School
School is just around the corner! Did you know that 77 million people are enrolled in school in the US and that the largest high school in America has about 8000 students!
Customize