Personalize our catalogs and flyers with your logo, contact information and more. Add them to your website, emails, marketing materials, proposals or post them to your social media sites. Please read our Community Guidelines and do not use logos and copyrighted material that do not belong to you.
Catalogs
Bags, Duffels and Accessories 2017
2017 Hit Promotional Products - Bags, Duffels and Accessories: Featuring the latest trends in tote bags, messenger bags, duffel bags, and more for the promotional products industry.
Customize
BamBams 2017
We continually bring new products to the promotional products industry, providing fun and original ideas to help our distributors succeed. We strive to satisfy our patrons through innovative resources, combining technology with personal touch.
Customize
Basecamp 2017
Basecamp - products for living, playing, and working boldly. Live bold, Live Basecamp. A portion of proceeds from the sale of all Basecamp products in 2017 will be donated to fund the Warrior Spirit Retreat. See details at www.livebasecamp.com
Customize
Beacon 2017
Beacon features a variety of products at a variety of price points. Popular items are Table Covers, Flashlights, Highlighters, Housewares, Technology, Name Badges and Calendars and Planners. Free 24-hour service is available up to 2nd quantity on most products. One set-up charge for multiple orders with the same artwork.
Customize
Flyers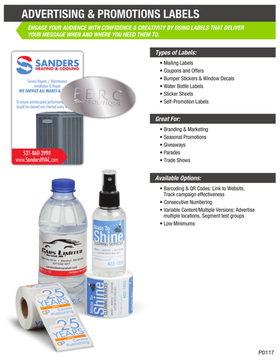 Advertising & Promotional Labels
Advertising and self-promotion labels get noticed. Whether celebrating a milestone in your business or brand, offering a promotion, or just keeping your brand in front of your audience with your contact information, labels are perfect for any business!
Customize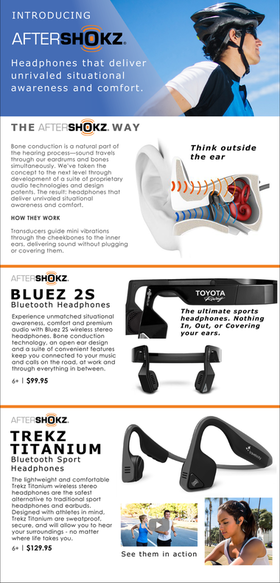 Aftershokz
Headphones that deliver unrivaled situational awareness and comfort.
Customize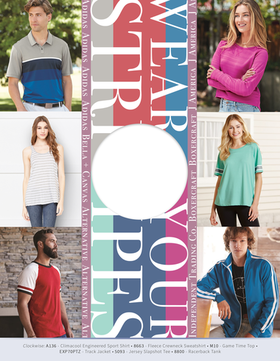 All About STRIPES!
Show everyone you've got MORE STRIPES than they can handle!
Customize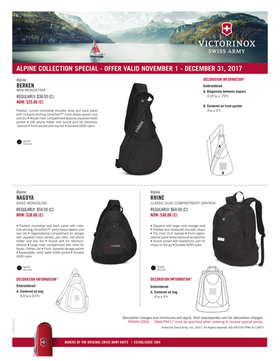 2 Pages
Alpine Collection Specials
New REDUCED prices on our entire Alpine collection!
Customize