Personalize our catalogs and flyers with your logo, contact information and more. Add them to your website, emails, marketing materials, proposals or post them to your social media sites. Please read our Community Guidelines and do not use logos and copyrighted material that do not belong to you.
Catalogs
Flyers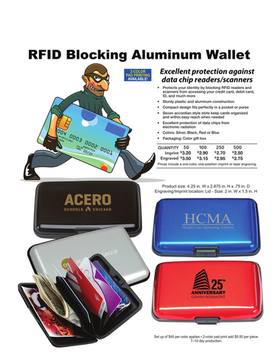 RFID Blocking Aluminum Wallet
The RFID Blocking Aluminum Wallet is a must have item for anyone looking to keep their identity secure from thieves with RFID scanners. Water resistant, indestructible, and slim, the unisex Aluminum Wallet is ideal for everyone.
Road Trip
Never leave without these mobile accessories!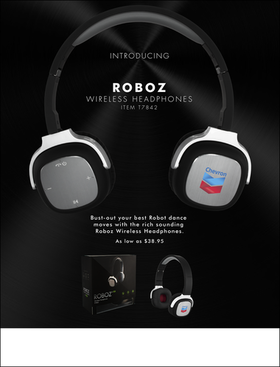 Roboz Wireless Headphones
Roboz Wireless Headphones deliver your music the way that it was meant to be heard with rich, immersive sound in a wireless package for the the freedom to do what you need to do.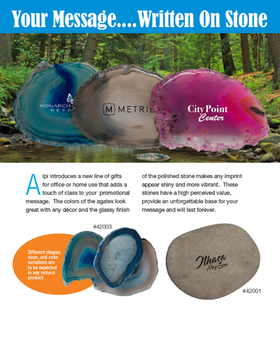 Rocks and Agates
Natural stone and agates give your promotion at elegant touch.