Personalize our catalogs and flyers with your logo, contact information and more. Add them to your website, emails, marketing materials, proposals or post them to your social media sites. Please read our Community Guidelines and do not use logos and copyrighted material that do not belong to you.
Catalogs
Flyers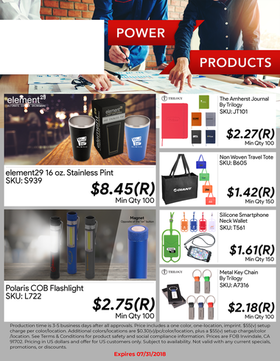 Power Products
Must-have 5 Power Products • Expires 07/31/2018 • ASI# 43442 / PPAI# 205801 / SAGE# 64740
Power Trips
New mobile tech accessories from Jetline
PowerKey™ Power Bank 1000 mAh
Featured on the Joe Show! For a Limited Time Get a Free Laser Setup on this product. Use Promo Code PKY0618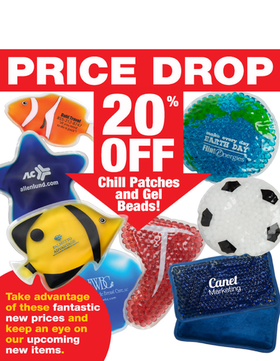 Price Drop on Gel Beads
Price drop on Gel Beads!