Personalize our catalogs and flyers with your logo, contact information and more. Add them to your website, emails, marketing materials, proposals or post them to your social media sites. Please read our Community Guidelines and do not use logos and copyrighted material that do not belong to you.
Catalogs
Flyers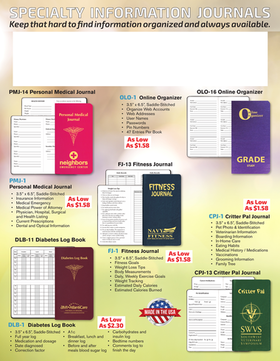 Specialty Information Journals 1
Specialty Information Journals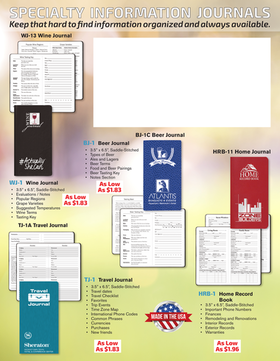 Specialty Information Journals 2
Specialty Information Journals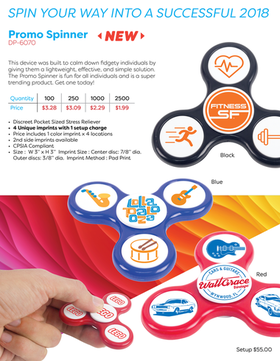 Spin Your Way Into a Successful 2018
Spin your problems away with the trendy Promo Spinner. This strangely addicting product is a great stress reliever and is very popular with adults and children alike.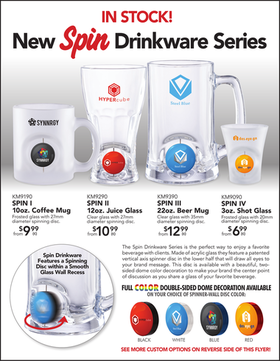 2 Pages
Spinner Drinkware
The Spinner Drinkware Series is the perfect way to enjoy your favorite beverage. Made of acrylic glass they feature a patented vertical axis spinner disc in the lower half that will draw all eyes to your brand message. Spinner is completely customizable!