Personalize our catalogs and flyers with your logo, contact information and more. Add them to your website, emails, marketing materials, proposals or post them to your social media sites. Please read our Community Guidelines and do not use logos and copyrighted material that do not belong to you.
Catalogs
Flyers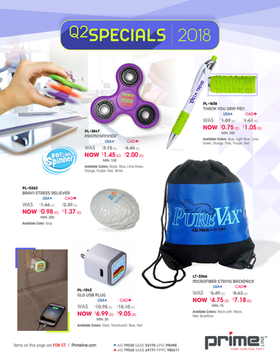 4 Pages
Q2 Specials
Q2 2018 specials from Prime Line and Jetline
QUAD PENS SPECIAL!
Get a FREE 1,2, or 3 color imprint or a FREE VibraColor Imprint. With a Minimum of 300 pcs, while supplies last. Must use promo code: QUAD0518 on PO Also... you get 4 Ink Colors in every pen!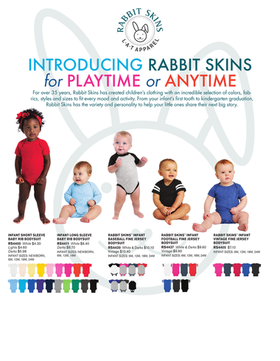 Rabbit Skins Infant Apparel
These bodysuits feature lap shoulders to make it easier for the many times a day that parents have to change baby's outfit.
Real Estate and Mortgage Lending
Get REAL with your Real Estate and Mortgage Lending accounts. Whether it is for local community sponsorships (to gain awareness), prospect giveaways (to convert them to buyers/clients), or closing gifts (to gain loyalty and say thank you), Southern Plus has the perfect items for every home-buying budget!