Personalize our catalogs and flyers with your logo, contact information and more. Add them to your website, emails, marketing materials, proposals or post them to your social media sites. Please read our Community Guidelines and do not use logos and copyrighted material that do not belong to you.
Catalogs
Flyers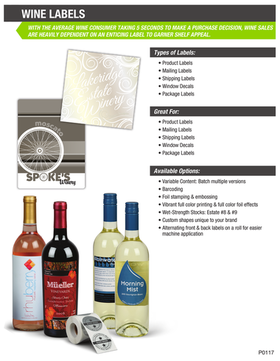 Wine Labels
With the average wine consumer taking 5 seconds to make a purchase decision, wine sales are heavily dependent on an enticing label to garner shelf appeal. Building brand awareness with labels and stickers on packaging, give aways and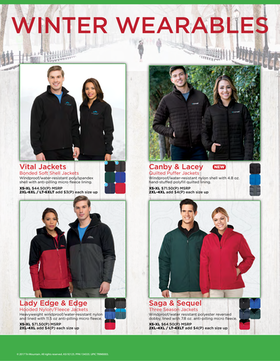 Winter Wearables
Winter Wearables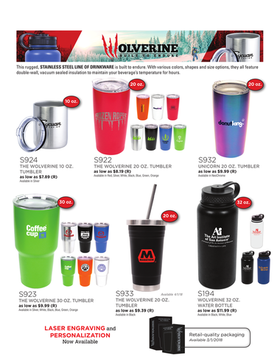 Wolverine Stainless Steel Drinkware
Our Wolverine brand of rugged stainless steel, vacuum insulated, double wall drinkware that's great for hot or cold beverages. Available in various sizes, shapes and colors.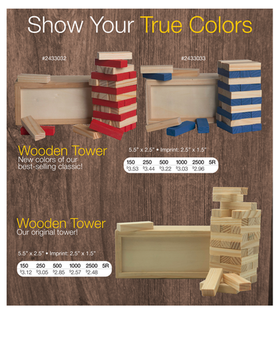 2 Pages
WoodenPuzzleFlyers
Two of our classic best-selling puzzle with new color options, great desk fidget toys, can be imprinted or engraved.