Personalize our catalogs and flyers with your logo, contact information and more. Add them to your website, emails, marketing materials, proposals or post them to your social media sites. Please read our Community Guidelines and do not use logos and copyrighted material that do not belong to you.
Catalogs
Visstun 2017
Increase the impact of your cup promotions with Visstun's Hi-Definition, 4-Color Process photo-quality cups. Visstun® cups enable your customer to accurately present their brand or message anytime a drink is served, capturing the eye and attention of their target audience. Don't let your customer lose a valuable branding opportunity by buying a generic cup.
Customize
Vitronic 2017
The 2017 Vitronic Catalog features Coleman, totes, GUND, Chelsea Teddy Bear, FlexiFreeze and much more. NEW FOR 2017 totes NeverWet umbrellas Coelman soft-sided coolers Leather under $20 Duet Collection Cotton Collection
Customize
Vitronic 2017 Best Sellers
Vitronic 2017 Best Sellers
Customize
Vitronic Holiday 2017
Our Holiday Giftbook is full of gifts worth giving. From scented plush to genuine Andrew Philips leather, we encourage you to experience the gift of GIVING. With over 60 gifts to choose from, our giftbook is sure to have something for everyone.
Customize
Flyers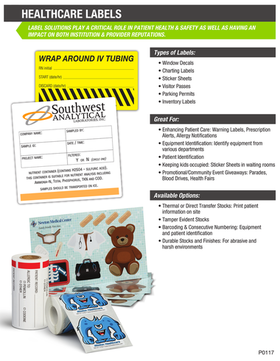 Medical & Healthcare Labels
Labels are everywhere within the Medical & Healthcare field. Here are a few types of labels you can help with: admissions, patient, insurance and billing, mailing/shipping, chart, alert, warning, barcoded equipment/inventory, and staff parking permits.
Customize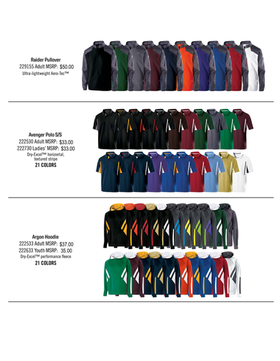 Men's Top Sellers
Look professional and stay warm with Holloway's Top Selling Men's Styles. The Raider Pullover features the popular angled sleeve pocket. Keep your staff looking sharp in the Avenger Polo and coordinate perfectly with the fleece Argon Hoodie!
Customize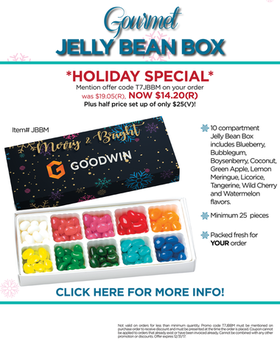 Merry & Bright Jelly Bean Box
Put your logo on our stock design jelly bean box as shown or create your own custom box. Flavors include: Coconut, Lemon, Tangerine, Wild Cherry, Bubblegum, Pink Grapefruit, Verry Blue, Blueberry, Green Apple and Watermelon.
Customize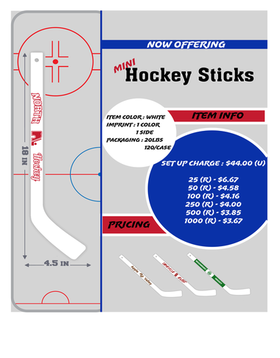 Mini Hockey Sticks
18" mini hockey sticks in white - Special limited run.
Customize